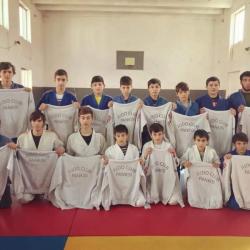 Posted on 26 May, 2021 by administrator
With the help of the Austrian Ministry of Sports and the Austrian Samaritans, SS K Pankisi D. Margoshvili Judo Club was helped to purchase equipment and a minibus. From now on, children will no longer have to walk several kilometers to get training at the club. They also travel by their own transport to participate in the competitions.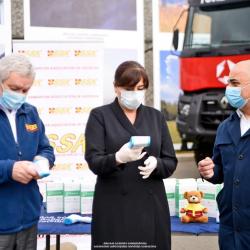 Posted on 11 May, 2021 by administrator
The Samaritan Association of Georgia is actively involved in the campaign against coronavirus. On 30 April 2020, the organization donated 55 units of infrared thermometers with the support of the Arbeiter-Samariter-Bund of the Georgian Emergency Management Agency. An infrared thermometer is one of the most essential items for pandemic prevention. ICARE brand thermometers are distinguished by the function of remote temperature measurement with maximum accuracy....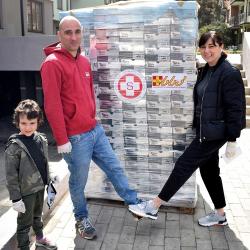 Posted on 3 May, 2021 by administrator
On 26.03. 2020 we received sports shoes as a gift from the Samaritan Association of Austria for the young players in our Football Therapy (Program). We want to express immense gratitude to them, and to Gebrüder Weiß for delivering this gift completely free of charge to Tbilisi. We would also like to thank our partner, the Samaritan Association of Georgia, for their loyalty and support. We hope that these difficult times will be over soon and the gifts will be passed on to our young...