Posted on 11 May, 2021 by administrator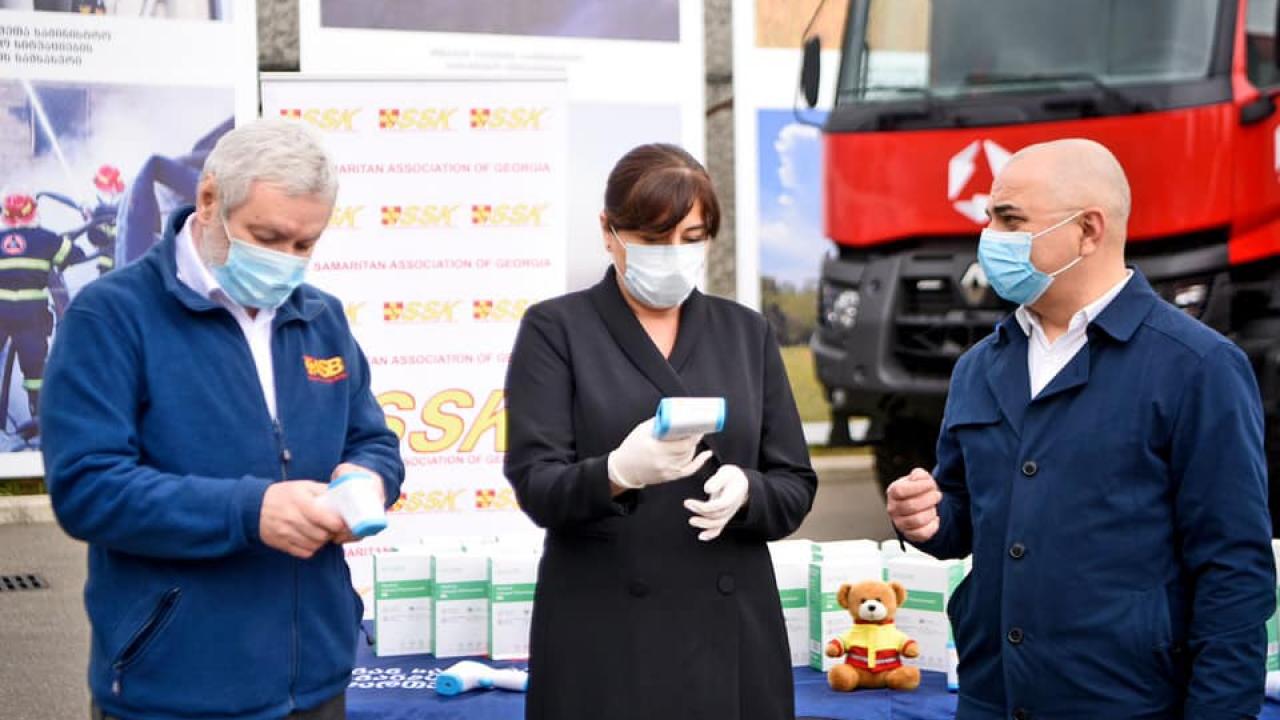 The Samaritan Association of Georgia is actively involved in the campaign against coronavirus. On 30 April 2020, the organization donated 55 units of infrared thermometers with the support of the Arbeiter-Samariter-Bund of the Georgian Emergency Management Agency.
An infrared thermometer is one of the most essential items for pandemic prevention. ICARE brand thermometers are distinguished by the function of remote temperature measurement with maximum accuracy.
The thermometers will be handed over to the Fire and Rescue Department of the Service and the relevant units will use them for various preventive measures to be taken against the spread of coronavirus.
The event of handing over the Thermoscreening was held at the Emergency Management Service of the Ministry of Internal Affairs.
---
New blog posts
No blogposts done yet. Be the first to post here.
Blogs Archive