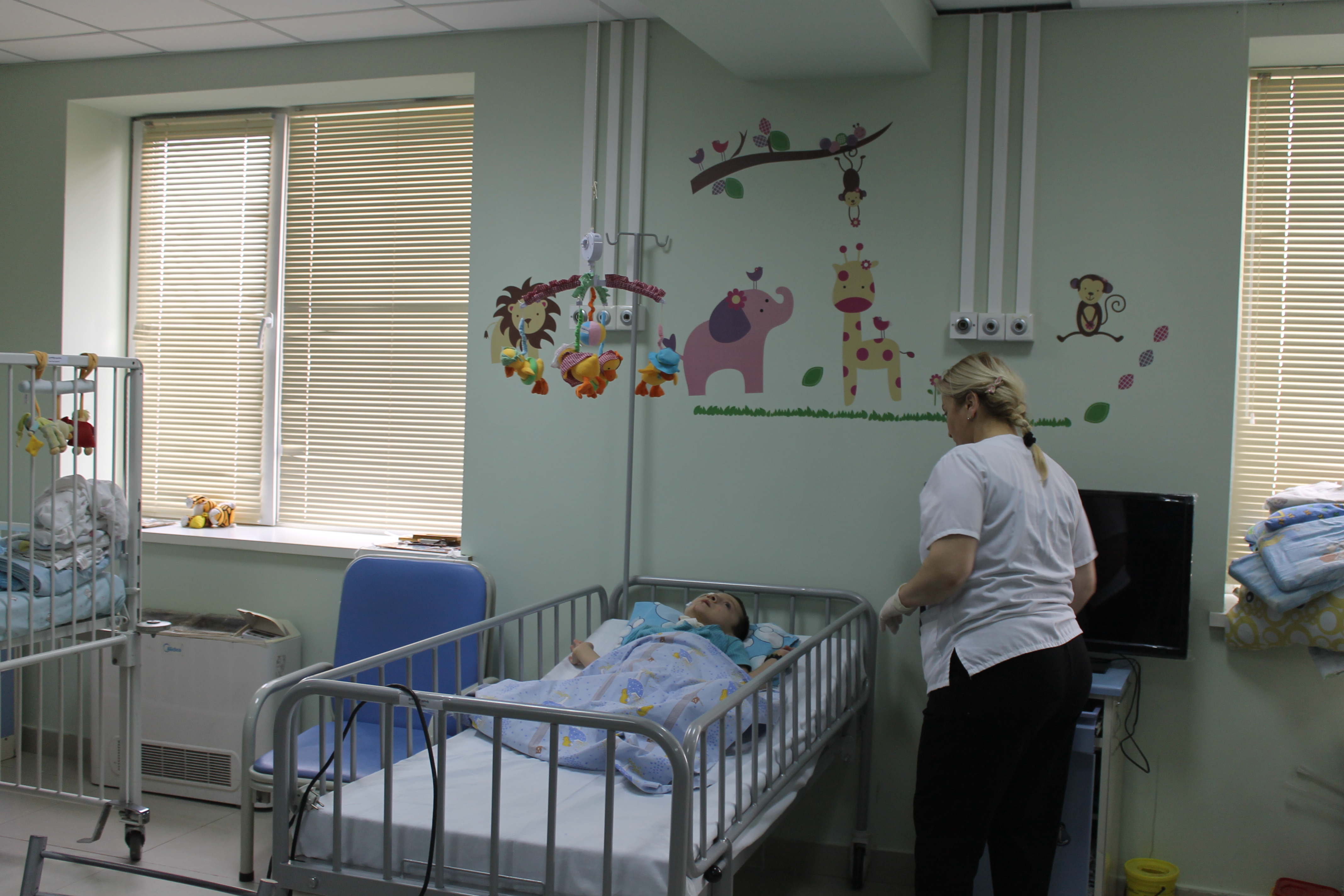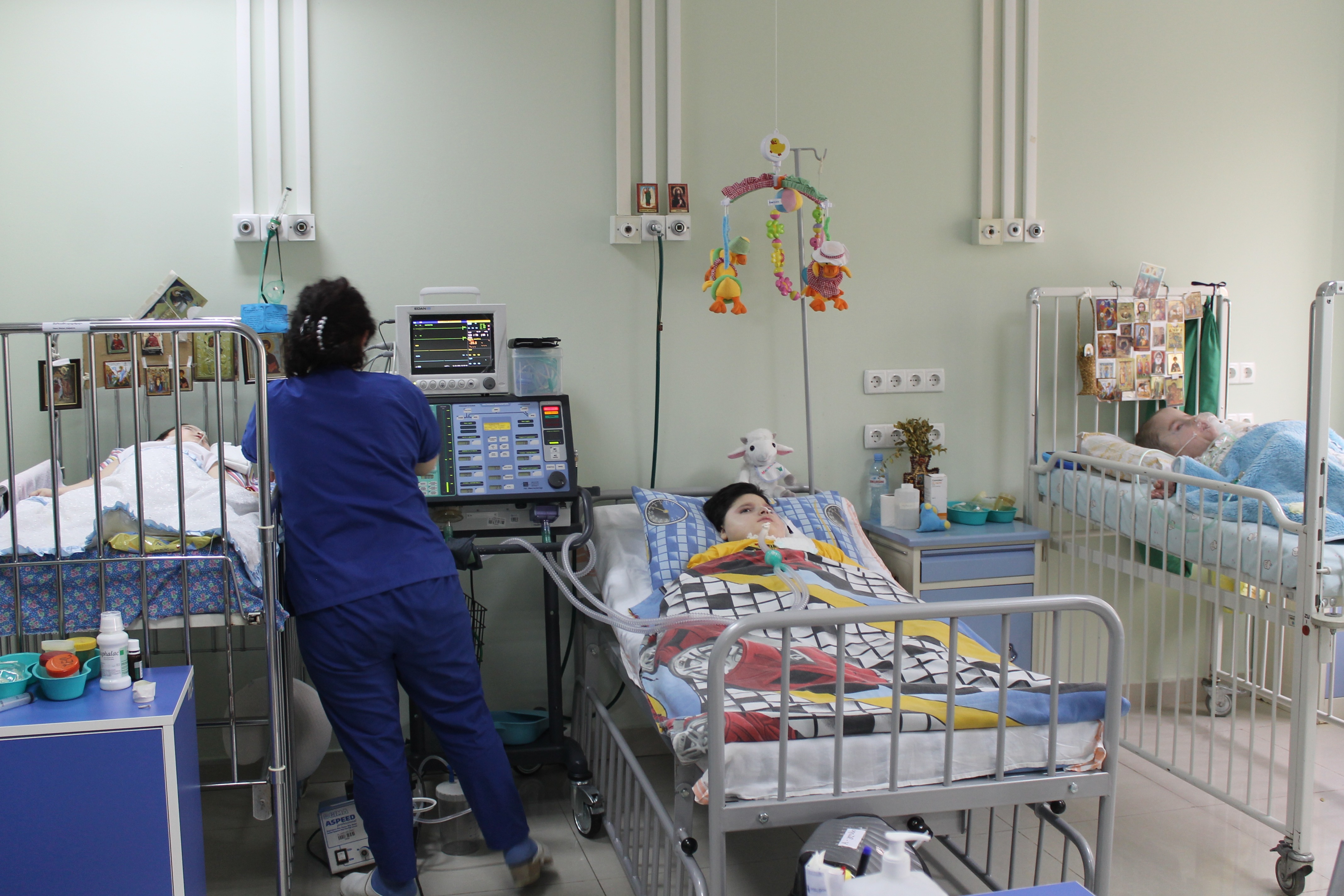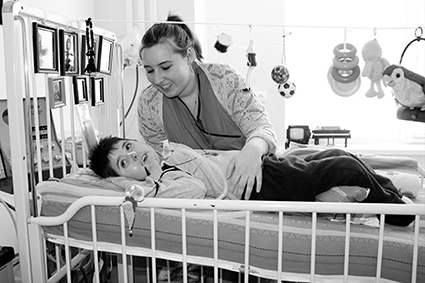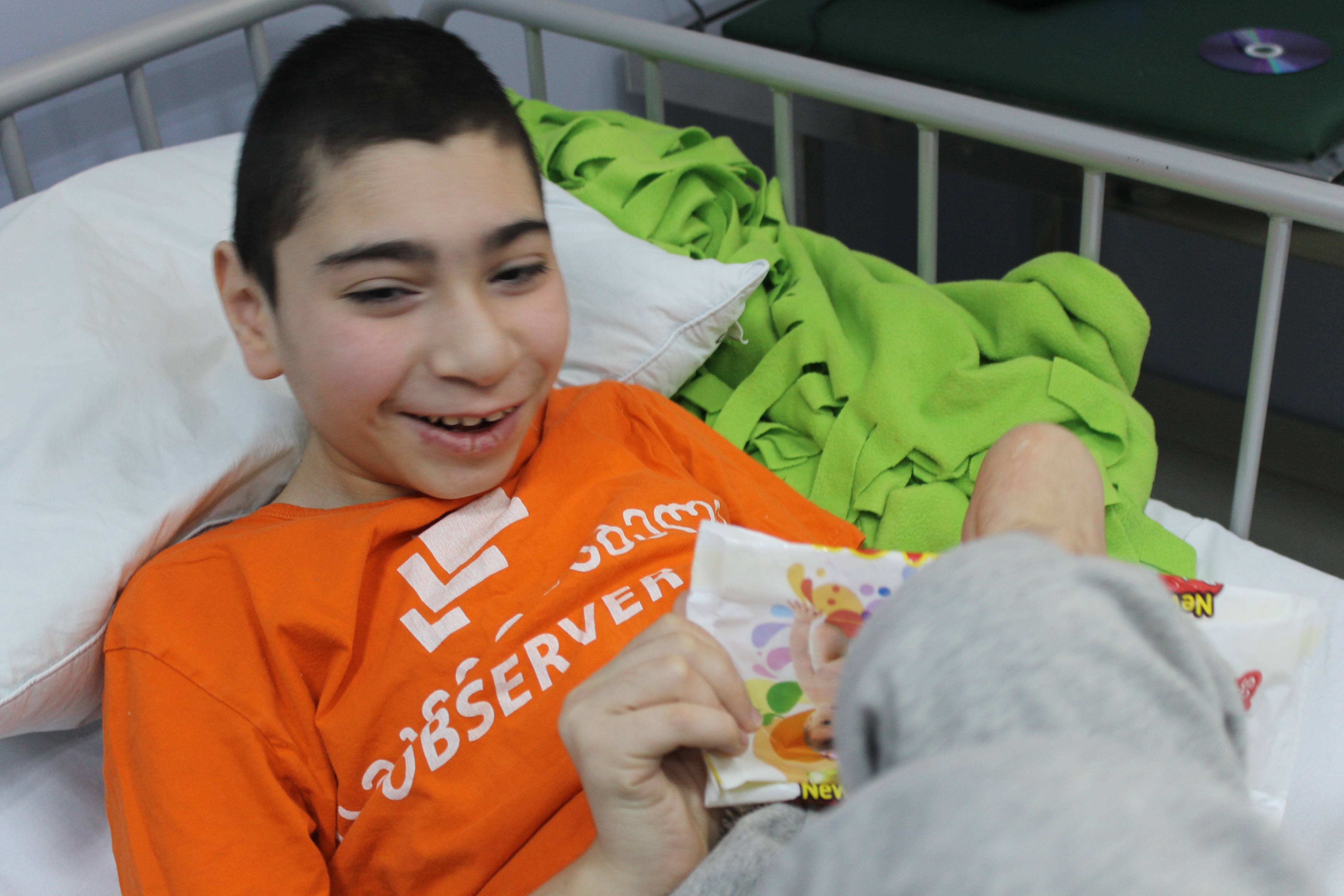 "Second Home" Palliative Care Station
Many families in Georgia are overwhelmed with children with disabilities of all kinds. A strong stigma can still be seen against children with disabilities in Georgia and often they are kept at home or behind the walls of orphanages and there are no proper support services for disabled children and their families.
Therefore, children with disabilities are often left by their parents and become (de facto) orphans. Most of these children grow up in orphanages, usually with no or inadequate medical and social support. If the orphanages are no longer able to take care of these children, they are transferred to a hospital. In most cases, the children are in very bad condition.
The project aims to approach European standards through an expansion of the department and staff training, as well as the inclusion of therapists and holistic treatment according to the needs of the children.
Concretely, nurses, competent doctors, and hospital management by qualified personnel from abroad - organized by the Network of International Samaritan - will be trained in the handling and holistic care and treatment of these children. To encourage the children targeted and allow them an alternative to being constantly bed-ridden, appropriate child-friendly spaces are planned to be set up (full medical adapted bath, therapy room, lounge, family room) which will be suited to their needs and will allow better nursing and therapy by psychologists, physiotherapists, and occupational therapists.
Finally, the project aims to improve communication between doctors and nurses and to establish a consulting service for parents.