Psychosocial assistance service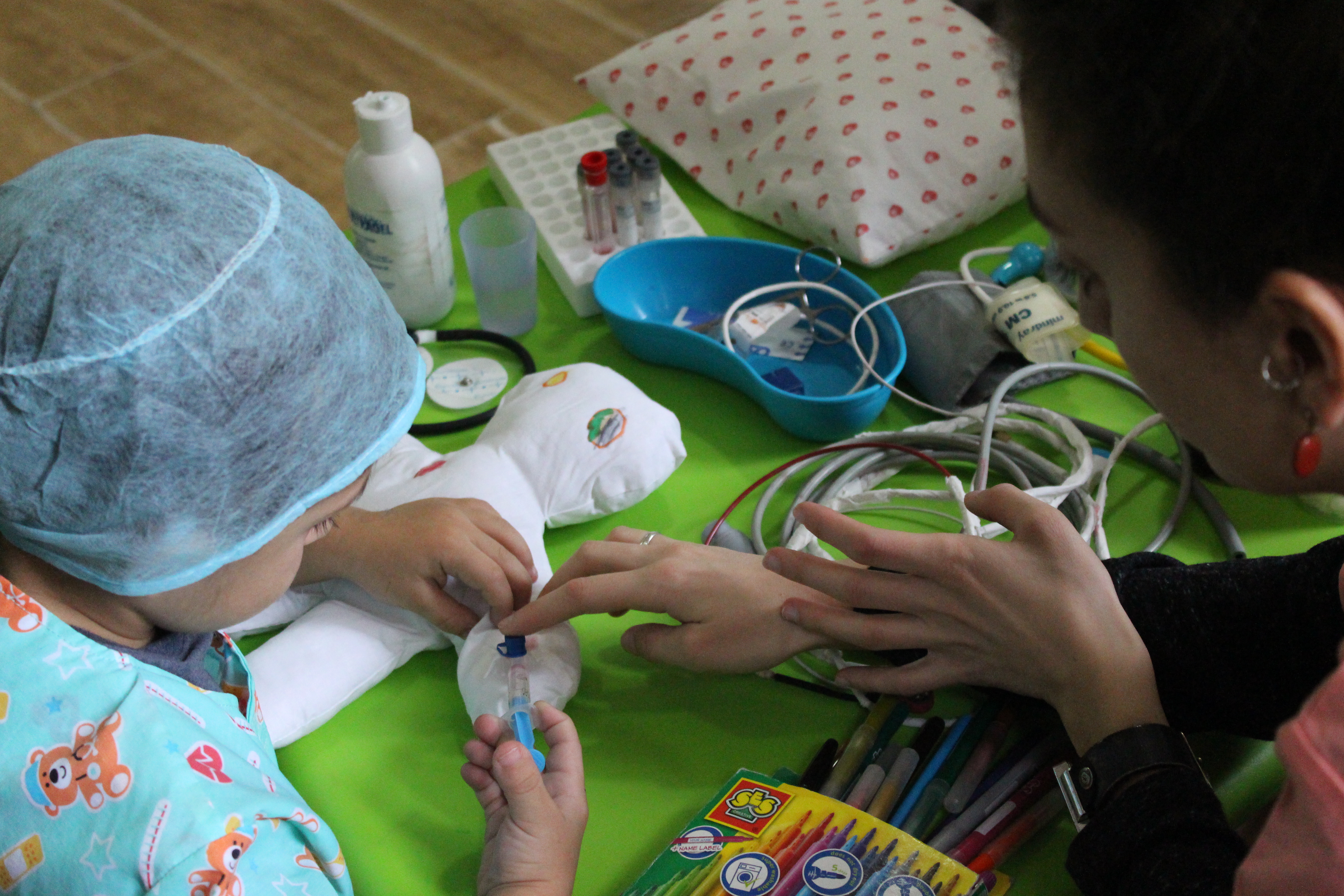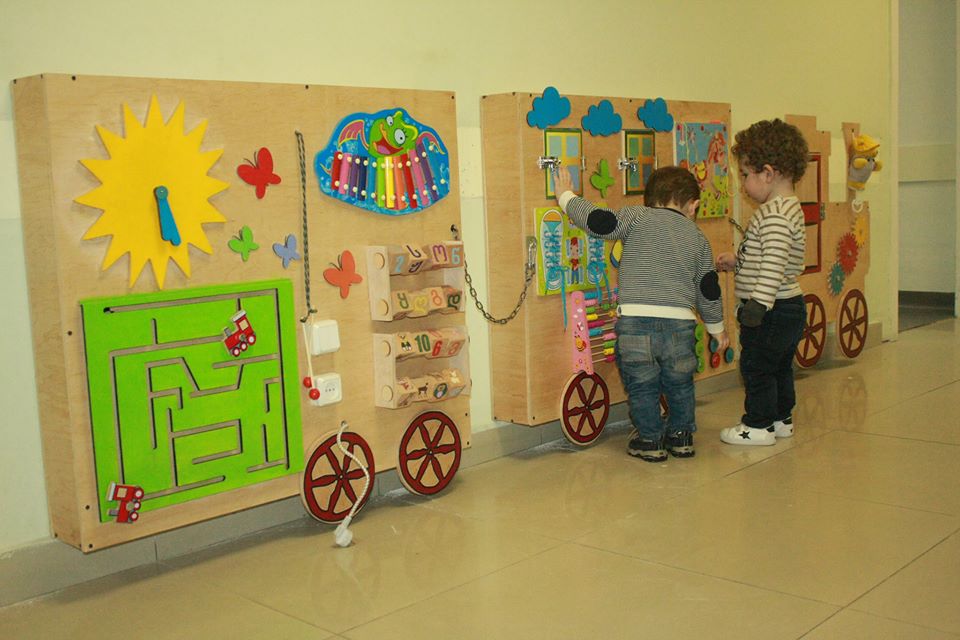 Psychosocial assistance service
In March 2012, the Office of Psycho-Social Assistance for hospitalized children was established in the "Children's New Clinic" where medical assistance for hospitalized children and their parents became accessible.
A psychologist with international experience provides 6-8 hours of service a week for the clinic's patients and their parents in the Centre. In pediatric institutions, the psycho-social cabinet is one of the most important components of a multidiscipline approach to medical service. The main objective of this service is the reduction and prevention of stress which is related to a concrete medical service and health problems.
Such services are practically non-existent in Georgia. The patients of pediatric clinics, those who need long-term hospitalization, are under high stress. They, together with health problems, have psycho-social problems and the patients and their families have to solve them alone.
The development of this service in the "Children's New Clinic" will give the opportunity to:
• Care for the welfare of hospitalized children and their families in the clinic;
• Reduce the cases of stress related to medical services, health conditions, and potential prevention of trauma;
• Provide optimal conditions for the children to develop;
• Support the development of a child- and family-oriented medical service.
The Psycho-Social Service is a systematic and integrated approach to developing therapy games which, through taking into account the child's age and individual characteristics, provides the following:
• Explanation of diagnosis;
• Preparation for medical procedures;
• Support during procedures;
• Therapy through play;
• Emotional support;
• Normalization/regulation of the environment
a) through games. These are important for a child's development and his/her adaptation to the hospital environment, and
b) through the relevant toys and age-appropriate games;
• Elaboration of a balanced program which will envisage the age of the patient, development, health condition and
physical possibilities;
• Creation of a child-oriented environment. The psychologists' group provides about 100 children with services monthly. The students of Ilia University and German volunteers also participate in the process of project implementation.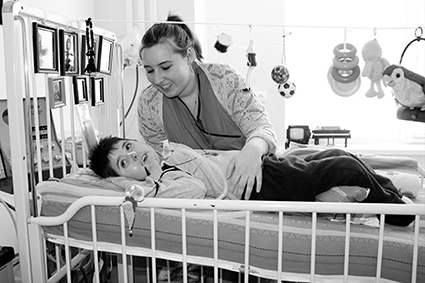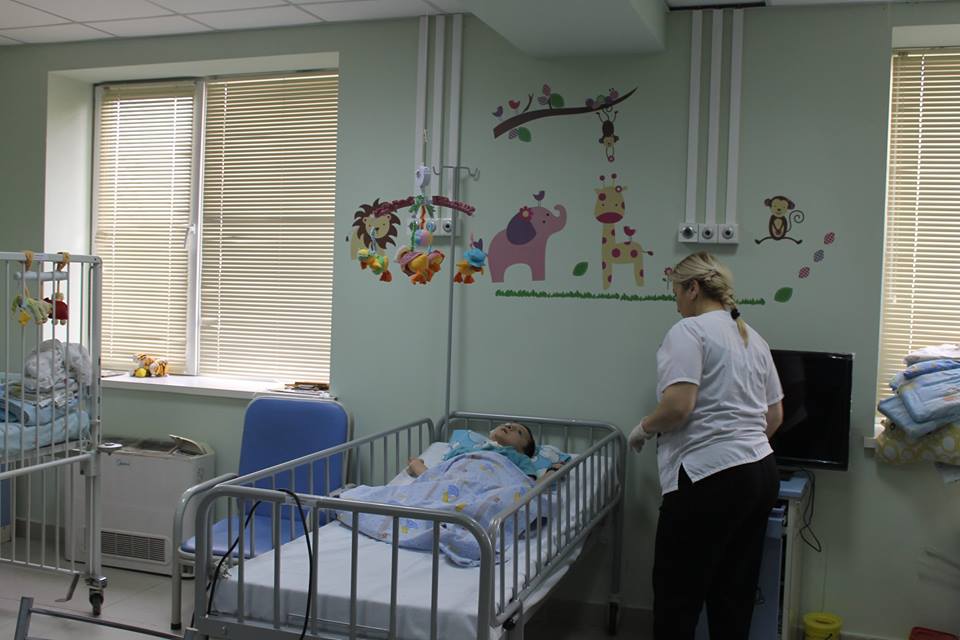 "Second Home" Palliative care Station
Many families in Georgia are overwhelmed with children with disabilities of all kinds. A strong stigma can still be seen against children with disabilities in Georgia and often they are kept at home or behind the walls of orphanages and there are no proper support services for disabled children and their families. Therefore, children with disabilities are often left by their parents and become (de facto) orphans. Most of these children grow up in orphanages, usually with no or inadequate medical and social support. If the orphanages are no longer able to take care of these children, they are transferred to a hospital. In most cases, the children are in very bad condition.
The project aims to approach European standards through an expansion of the department and staff training, as well as the inclusion of therapists and holistic treatment according to the needs of the children. Concretely, nurses, competent doctors, and hospital management by qualified personnel from abroad - organized by the Network of International Samaritan - will be trained in the handling and holistic care and treatment of these children. To encourage the children targeted and allow them an alternative to being constantly bed-ridden, appropriate child-friendly spaces are planned to be set up (full medical adapted bath, therapy room, lounge, family room) which will be suited to their needs and will allow better nursing and therapy by psychologists, physiotherapists, and occupational therapists.
Finally, the project aims to improve communication between doctors and nurses and to establish a consulting service for parents.